We offer the highest quality products.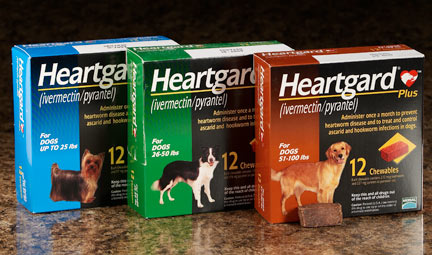 Heartgard Plus
The number one brand of heartworm, roundworm and hookworm protection in a tasty chew.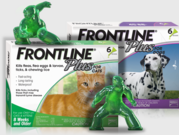 Frontline Plus
Topical Flea and tick control you can count on.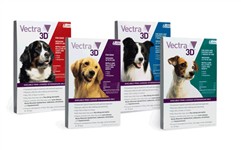 Vectra
Topical product for flea and tick control with easy to use applicator.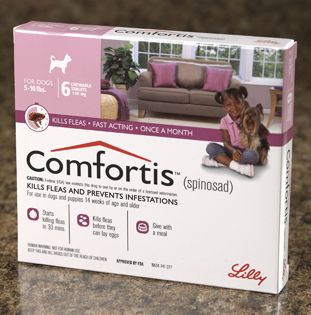 Comfortis
​Chewable tablet for fleas.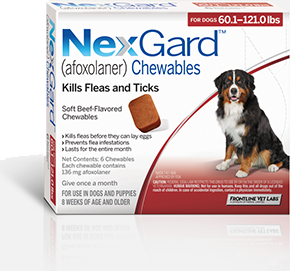 NexGard
NexGard for dogs kills adult fleas before they lay eggs, and kills ticks, too. All in a soft chew that dogs love!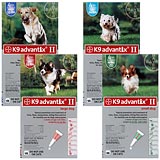 Advantix II
Topical protection from fleas, ticks, mosquitoes, biting flies and lice.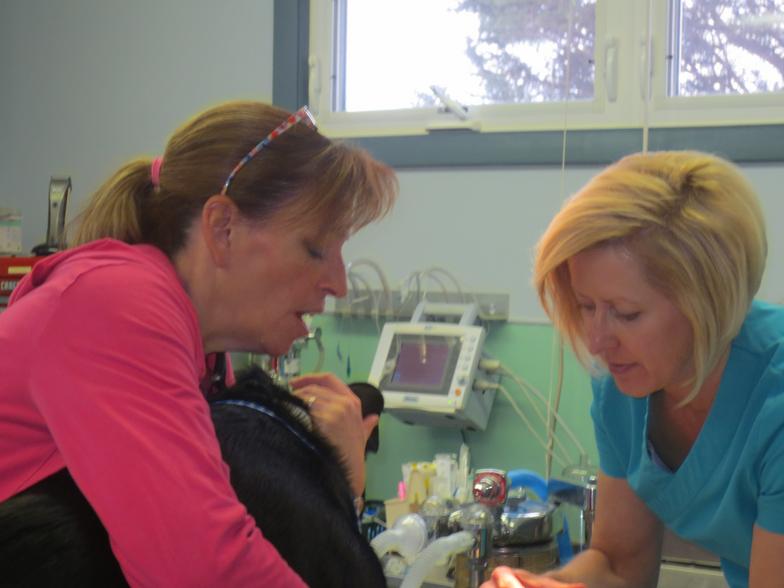 Tri-Heart Plus
​Heartworm Prevention and Dewormer.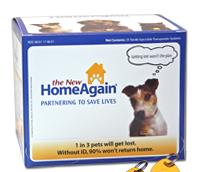 HomeAgain
​Microchip for dogs and cats.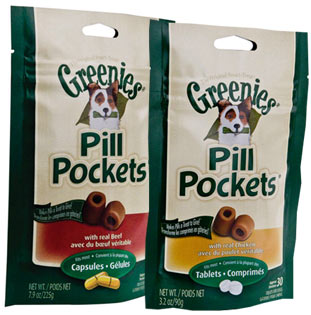 Pill Pockets
Makes giving tablets and capsules to your animals much easier!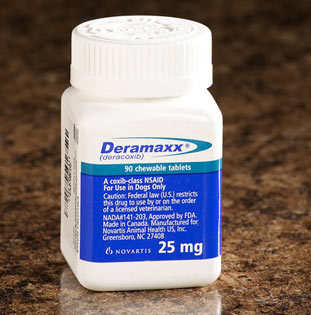 Deramaxx
Newest in the line of Non-Steroidal Anti-Inflammatory Drugs for arthritis and pain management.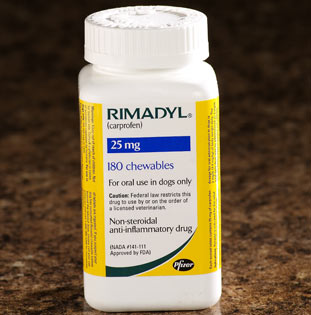 Rimadyl
​Non-Steroidal Anti-Inflammatory Drug for arthritis and pain management.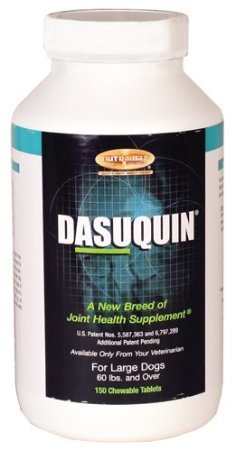 Dasuquin with MSN
​Joint Health Supplement with Glucosamine/Chondroitin.
If you have any questions regarding our products or would like more information, please contact us.